1 tag
2 tags
Moths
Carlo: I don't wanna go to Darah's room cuz there's a moth.
Mel: How can you not like them? They're our ancestors.
Carlo: What? The moths? THEY EAT MY CLOTHES.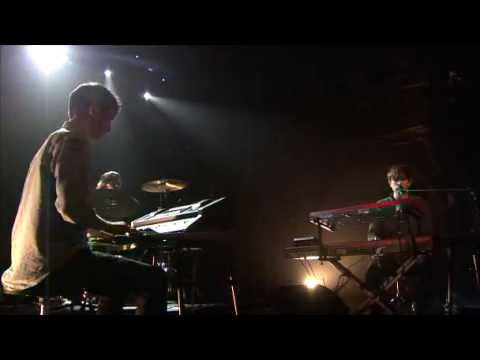 3 tags
Arouse
Today, I realized that the kind of "arousing" that I'm good at is arousing you to be fearless enough to dare to struggle. I'd much rather arouse like that more than anything else. I'm a sexy revolutionary like that.
3 tags
Tumblr is Not A Blog
It is in fact word/photo vomit all consolidated in a feed.  It's the lazy articulation of people's minds using re-posted photos, and plagiarized quotes that are copy/pasted onto blurred, greeting-card pics (most often expressed in 18 pt Impact or font on a glamorous top 40 music artist's picture). It is not LiveJournal or Blogspot where followers follow you because they...
"Give me silence, water, hope Give me struggle, iron, volcanoes"
– P. Neruda
Sounds
I love the sound of electric charges surging through power lines The sound of sleek pavements hissing after the rain as cars pass by The crunch of dried leaves as you walk in autumn The rolling thud of skateboard wheels against the sidewalk The static undertones when playing old records The sound of guitar speakers when you plug it on The clinking of wine glasses when the waiter cleans your...
Note to self # 3: It Hurts
it hurts to be around people around who are constantly tired, screaming at you, nit-picking every single detail in how you live your life, making you feel like shit. it hurts to watch people grow mad so easily, and impatient, and work from dawn til dusk, forgetting what it's like to have a sit-down dinner all together every night. it hurts to be worrying about the journey to get home, and...
2 tags
5 tags
7 tags
7 tags
Note to Self #2: Watch Your Words
It doesn't matter how academic-sounding your post is, or how many deep words you used for your poems.  What matters is that I understand you clearly, and that what you say comes from some place real. I'm probably not to going to trust you if you keep pounding me with your rhetoric, and theories. I'd rather you be honest with me, and tell me in my own slang what you want me to know. One thing I...
"It's a myth for our times, … You read about Fudge and the Ministry..."
– Alfonso Cuaron
G-Man
Me, my mom, and my little brother, Archie are watching the post-game review when this conversation transpired.
Archie: Wait, why is Huff called G-Man?
Me: Because he's G-string Man.
Archie and Mom: ...
Me: It is. Remember the lucky red g-string?
Archie: Oh yeah!
Mom: Wait...No! That's not why!
DAMN IT MOM.
What's Polyamory? An article by Melissa-Ann Reyes →
Still Not Home
Every Monday, I check in with my 6th grade students at work, and have a 15-minute discussion with them, so they can get used to exchanging dialogue with each other. Last Monday, the weekend after finding out about Bin Laden's death, I asked them a question. This is how some of them responded.
_______
Me: What do you all think about Osama bin Laden's death? Do you all even know him? Or remember 9/11?
Students: NO..
Student 1: Everyone were so happy when he died, though.
Student 2: I don't believe he's dead--where's his body?
Student 3: So what?! Yeah he's dead, but will that bring my dad home from Iraq tomorrow? Yeah right.
________
These students were around three years old when 9/11 happened. Most of them have forgotten the relevance of the war...or even know the root of the war. Let's keep the dialogue going.
You Want TEEN ANGST? I'll give you teen angst!
I got bored, so I dug up old blog entries from my Friendster. Yes. Friendster. And I found the most annoying, most hilarious, most emo-teen-angst-i-need-attention blog entry I've ever written. I was 17-years-old, confused, conniving, and brutally honest. Rebecca Black might as well make this her next hit. Read on for your entertainment: I Have A Toothpick and I'm Not Afraid To Use It. ...
Note to Self
I was searching for my earphones in my huge ole purse a few minutes ago, and I came across all kinds of junk in my purse. There were old Jolly Ranchers, a bent heart-shaped lollipop, old Census pens from work, Expo markers, and all these random scraps of papers and notes. [I really need to clean my purse, obviously.] My earphones were no where to be found, so I started opening the notes in my...